A radio station located in, created by, and made for Uvalde, Texas
Community
Uvalde Radio delivers community news and information - keeping residents informed on all things Uvalde County and giving visitors a preview of what's good in the 830
Thanks for Nominating Uvalde Radio in the 10th Annual Texas Regional Radio Music Awards

We didn't make the ballot but maybe next year! You can vote for the 2020 awards here!
A Playlist As Diverse As The Community It Serves
The best Mainstream Country from the Nashville Music Machine by artists like Garth Brooks, George Strait, Blake Shelton, Carrie Underwood, Luke Combs, & Old Dominion
A Texas-Sized helping of music from the Lone Star State including Red Dirt and Texas Country artists like Randy Rogers Band, Kevin Fowler, Bri Bagwell, Josh Abbott Band & up and comers
Classic Rock & Pop of the 70's & 80's from chart-busting artists like Journey, Def Leppard, AC/DC, Michael Jackson, Bon Jovi, Aerosmith, Madonna, and Duran Duran
Alternative & Coffee House Rock of the 90's & Beyond from artists like Weezer, Evanescence, Matchbox 20, The Killers, The Wallflowers, and The Cranberries.
Uvalde Radio is made possible by the support of our valued partners
The Texas Hill Country River Region (THCRR) was founded in 1998 with the mission of promoting Uvalde County as an overnight year-round tourism destination and to increase off-season occupancy in the regions' accommodations

229 N. Getty St.
The Blinged Buck is a southern inspired company offering handmade gifts from our ranch in Uvalde, Texas. Bracelets, earrings, and necklaces use wild elements like naturally shed antler jewelry pieces that are truly one of a kind. Our unique lip balms and goat milk soaps are homemade with safe and natural ingredients fit for everyone. We also harvest Raw Texas Honey bringing the taste of our ranch home to yours.

The Uvalde County Fairplex encompasses three unique event venues including a first-class Event Center; a 19,000 square foot Covered Pavilion; and a 171,000 square foot Covered Arena.
The Uvalde County Fairplex serves to bring people to Uvalde, providing an impressive economic impact to both the City and County; while also bringing enjoyment and entertainment to all.
Weekly & Daily Features
CDX Country News with Shannon McCombs Thursdays & Fridays
Shannon is THOUSANDS of interviews into her career with celebrities from all genres of music and entertainment. From Jay Leno, to Rod Stewart, to Carrie Underwood and Garth Brooks! She has hosted THOUSANDS of Television, Radio, and Internet shows. You'll find her name in "producer and writer" credits for many of her own, and others' shows as well. Follow Shannon on Twitter
The CD Tex Radio Show Saturdays
8 to 10
Hosted by Bill Green, The CD Tex Radio Show is a 2- hour weekly show that features current singles from the CD Tex roster plus popular Texas and Red-Dirt classics.
Since 2002, through its affiliates, the CD Tex Radio Show has played Texas Country and Red-Dirt Artists to a worldwide audience on terrestrial and internet radio stations.
Sunday School Sundays 8 am to 10 am
Featuring Classic Contemporary Christian Music, Christian Rock, and Jesus Music of 70's, 80's, & 90's. Artists like Amy Grant, DC Talk, The Imperials, Michael W. Smith, Newsboys, Petra, Stryper & more! Perfect mix of music as you get ready for church. Get school'd on Classic CCM on Uvalde Radio.
Gospel Brunch with Camille Sanders Sundays 10 am - 12 noon
The Tex Elliott Family presents Gospel Brunch with Camille Sanders featuring Christian Country music, praise and worship, and Gospel's greatest hits. More than just a meal. It's a thing. Feed your soul with Gospel Brunch on Uvalde Radio.

Uvalde Radio - Your Concert Station
Throughout the Fall season, Graff 7A Ranch in Hondo will be hosting different bands for listening and dancing on Saturday nights from 7-10 pm and Sundays from 2 to 5 pm. Enjoy a variety of music genres including Tejano, honky-tonk, bluegrass, rock, and old-fashioned country/western tunes. Listen for select artists in regular rotation on Uvalde Radio. See the full fall lineup and buy tickets at https://graff7aranch.com/dance-barn-grid/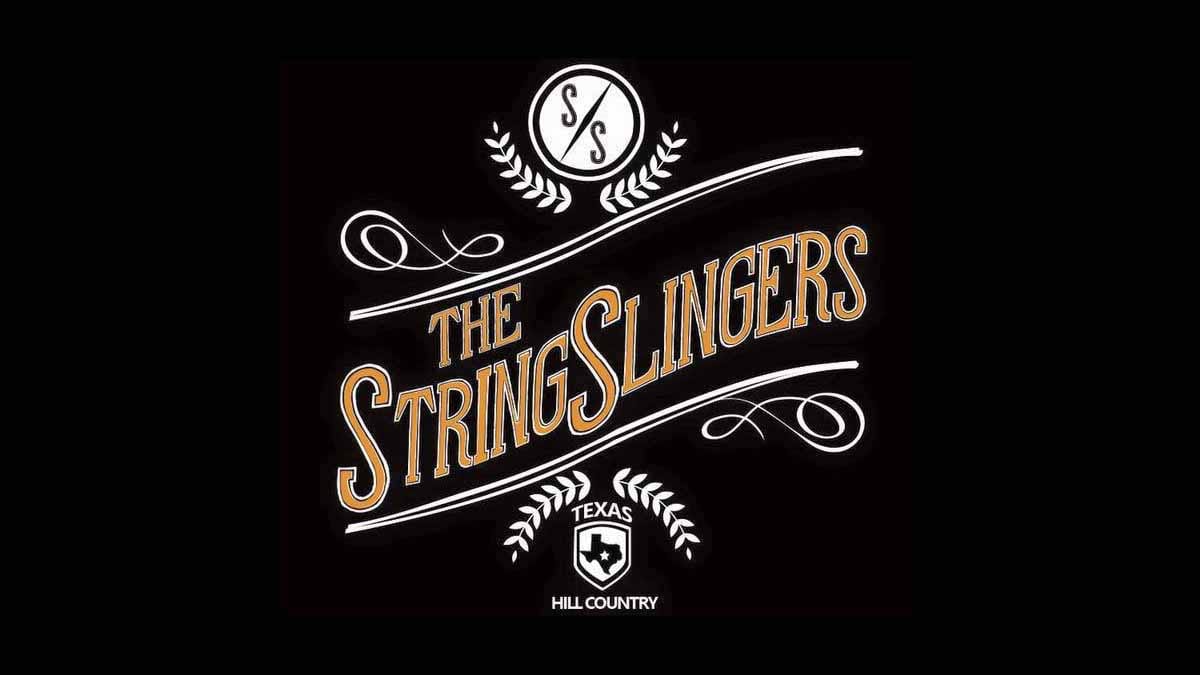 Post your favorite pic of you and your best barroom buddy to Facebook, Twitter, or Instagram with these three hashtags:
#DosBorrachos #BarroomBuddies #UvaldeRadio
We'll pick the best/funniest/sexiest/saddest pics of you and your drinkin' buddy and put them to a vote here on UvaldeRadio.net for a chance to win a pair of tickets to see Roger & Kevin in concert at Cowboys Dancehall in San Antonio! You must use ALL THREE hashtags. Once we see your pics we will contact you via social media and get your contact info. Good luck, amigo!
Texas Country At The Crossroads
Uvalde Radio Proudly Supports Texas Country
Uvalde Radio proudly supports our amazing Texas Country and Red Dirt music scene. About 20% of our playlist is Texas Brewed Country Music! Core artists include Randy Rogers Band, Josh Abbott Band, Kevin Fowler, Wade Bowen, Bri Bagwell, Pat Green, and Cory Morrow. Plus we keep our fingers on the pulse of the scene showcasing new Texas artists such as Robert Ray, Mike Ryan, Jon Wolfe, Drew Fish Band, and Sarah Hobbs just to name a few.
Texas Country Artists LIVE At Uvalde Grand Opera House
Tune in for details on "Texas Country at the Crossroads" featuring interviews with the best Texas Country artists on the scene. We interview these talented musicians LIVE from the Uvalde Grand Opera House, located at the corner of US Highways 83 and 90 - the Crossroads of America. The Uvalde Grand Opera House was built in 1891 and is one of the oldest theatres in Texas. Visit the official website for more info and calendar of events.
Coming Soon At The Crossroads
Thursday, October 31st 2PM
"Texas Country at the Crossroads" live from
The Uvalde Grand Opera House
with Robert Miguel

Thursday, November 7th 2PM
"Texas Country at the Crossroads" live from
The Uvalde Grand Opera House
with Robert Miguel 
Thursday, November 14th 2PM
"Texas Country at the Crossroads" live from
The Uvalde Grand Opera House
with Robert Miguel